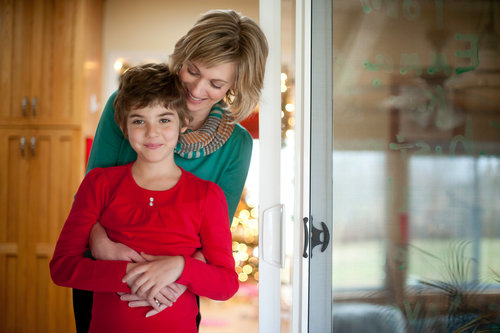 Emma Whitehead, 7, has been in full remission for months after scientists used a disabled form of H.I.V. to reprogram her immune system to kill cancer cells. Emma had been ill with acute lymphoblastic leukemia since 2010, when she was 5, said her parents, Kari and Tom. She is their only child. She is among just a dozen patients with advanced leukemia to have received the experimental treatment, which was developed at the University of Pennsylvania. Similar approaches are also being tried at other centers, including the National Cancer Institute and Memorial Sloan-Kettering Cancer Center in New York.
"Our goal is to have a cure, but we can't say that word," said Dr. Carl June, who leads the research team at the University of Pennsylvania. He hopes the new treatment will eventually replace bone-marrow transplantation, an even more arduous, risky and expensive procedure that is now the last hope when other treatments fail in leukemia and related diseases.
Three adults with chronic leukemia treated at the University of Pennsylvania have also had complete remissions, with no signs of disease; two of them have been well for more than two years, said Dr. David Porter. Four adults improved but did not have full remissions, and one was treated too recently to evaluate. A child improved and then relapsed. In two adults, the treatment did not work at all. The Pennsylvania researchers were presenting their results on Sunday and Monday in Atlanta at a meeting of the American Society of Hematology.
Despite the mixed results, cancer experts not involved with the research say it has tremendous promise, because even in this early phase of testing it has worked in seemingly hopeless cases. "I think this is a major breakthrough," said Dr. Ivan Borrello, a cancer expert and associate professor of medicine at the Johns Hopkins University School of Medicine.
The University of Pennsylvania team seems to have hit all the targets at once. Inside the patients, the T-cells modified by the researchers multiplied to 1,000 to 10,000 times the number infused, wiped out the cancer and then gradually diminished, leaving a population of "memory" cells that can quickly proliferate again if needed. The researchers said they were not sure which parts of their strategy made it work — special cell-culturing techniques, the use of HIV1 to carry new genes into the T-cells, or the particular pieces of DNA that they selected to reprogram the T-cells.
The concept of doctoring T-cells genetically was first developed in the 1980s by Dr. Zelig Eshhar at the Weizmann Institute of Science in Rehovot, Israel. It involves adding gene sequences from different sources to enable the T-cells to produce what researchers call chimeric antigen receptors, or CARs — protein complexes that transform the cells into "serial killers."
Chronic lymphocytic leukemia is a cancer of B-cells, the part of the immune system that normally produces antibodies to fight infection. All B-cells, whether healthy or leukemic, have on their surfaces a protein called CD19. To treat patients with the disease, the researchers hoped to reprogram their T-cells to find CD19 and attack B-cells carrying it.
But which gene sequences should be used to reprogram the T-cells, from which sources? And how do you insert them? Various research groups have used different methods. Viruses are often used as carriers (or vectors) to insert DNA into other cells because that kind of genetic sabotage is exactly what viruses normally specialize in doing. To modify their patients' T-cells, researchers tried a daring approach: they used a disabled form of HIV1 as the vector in gene therapy for cancer patients (the virus has been used in other diseases). The AIDS virus is a natural for this kind of treatment, because it evolved to invade T-cells. The idea of putting any form of the AIDS virus into people sounds a bit frightening, but the virus used here was considered no longer harmful. Other researchers had altered and disabled the virus by adding DNA from humans, mice and cows, and from a virus that infects woodchucks and another that infects cows.
To administer the treatment, the researchers collected as many of the patients' T-cells as they could by passing their blood through a machine that removed the cells and returned the other blood components back into the patients' veins. The T-cells were exposed to the vector, which transformed them genetically, and then were frozen. Meanwhile, the patients were given chemotherapy to deplete any remaining T-cells, because the native T-cells might impede the growth of the altered ones. Finally, the T-cells were infused back into the patients.
See on www.nytimes.com