See on Scoop.it – Science Communication from mdashf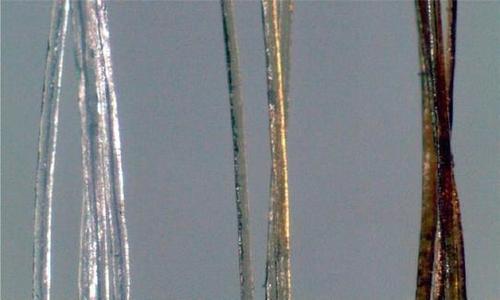 Attention seniors: French scientists have developed a process that permanently dyes white hair without harmful chemicals.
Philippe Walter and colleagues soaked white hairs in a solution containing fluorescent gold nanoparticles.
The hairs turned pale yellow and then darkened to a deep brown. The color remained even after repeated washings.
mdashf's insight:
where do you think the golden aura in my hair comes from ?
See on www.kurzweilai.net