See on Scoop.it – Science Communication from mdashf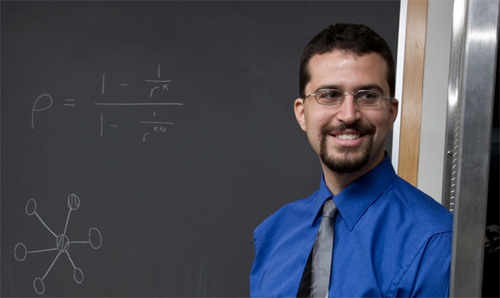 Aiden is a scientist, yes, but while most of his peers stay within a specific field – say, neuroscience or genetics – Aiden crosses them with almost casual abandon. His research has taken him across molecular biology, linguistics, physics, engineering and mathematics. He was the man behind last year's "culturomics" study, where he looked at the evolution of human culture through the lens of four per cent of all the books ever published. Before that, he solved the three-dimensional structure of the human genome, studied the mathematics of verbs, and invented an insole called the iShoe that can diagnose balance problems in elderly people. "I guess I just view myself as a scientist," he says.
mdashf's insight:
Scientist of a different kind.
See on blogs.discovermagazine.com