See on Scoop.it – Science Communication from mdashf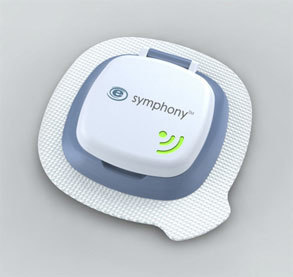 A medical device company with a needlefree glucose monitoring system that keeps a constant read of glucose levels in the blood has achieved positive clinical trial results in a study to monitor patients in a critical care setting.
The study at Tufts University included 15 adult patients scheduled for elective cardiac surgery. Echo Therapeutics' (NASDAQ: ECTE) device, the Symphony tCGM biosensor, was applied to the patients' skin site prior to surgery. Blood samples were collected from the arterial line catheters every 30 minutes and measured with a glucose analyzer. The 540 Symphony tCGM glucose readings for the study subjects were paired with reference blood glucose measurements and showed that more than 99 percent of the readings were clinically accurate with no benign errors.
The needle-free, transdermal device is designed to be more efficient and less invasive for patients in hospital settings. Although critical care patients have been in its initial target, the company sees plenty of scope for the device to be used in the daily ritual of diabetics checking their levels.
Although there are several glucose monitoring systems on the market or being developed, Dr. Patrick Mooney's Echo's CEO and chairman said its device has a better error rate than its rivals and can give continuous readings. Mooney also sees potential for the device for transdermal drug delivery, a market valued at $5.6 billion.
See on medcitynews.com